LogicGem 4.0
LogicGem is an AI-enabled logic processor and decision table analysis tool. It's designed for software developers and business analysts to create and verify business rules using a decision table methodology. With LogicGem, you can find any missing, ambiguous, redundant or contradictory rules and easily fix them.

Programmers can use LogicGem to convert business rules into the functional requirements for a software application, translated into a programming language that becomes part of the application.

Business Analysts can use LogicGem to develop concise business rules which represent actual or proposed business processes, creating natural language documentation that describes each rule.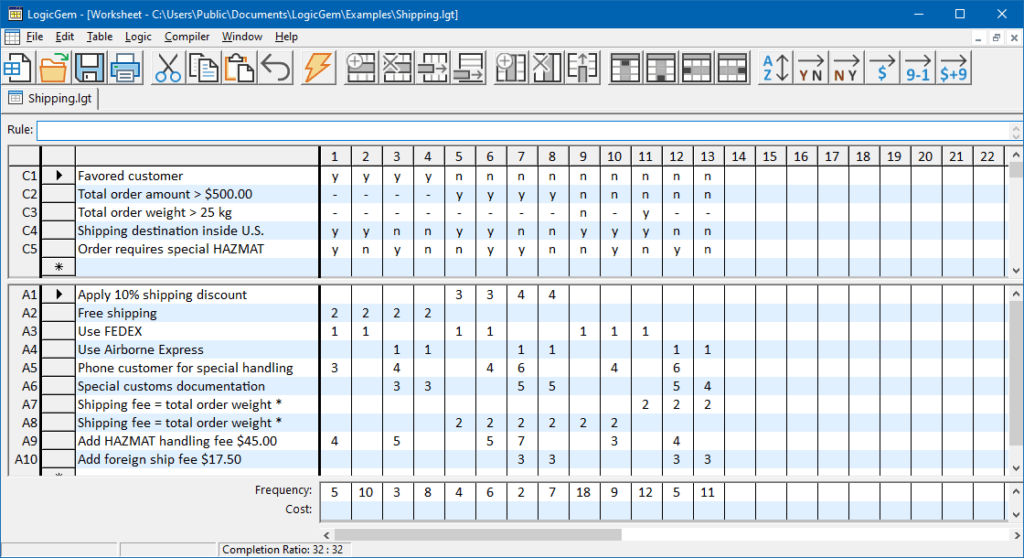 ---
Getting Started
LogicGem is a Windows application designed for programmers and business analysts. Download a free evaluation copy, watch our video tutorials and review both the Quick Start Guide and User Guide.
Video Tutorials
If you're new to LogicGem and want to learn about how you can use it to create logically complete decision tables, we have tutorial videos for both software developers and business analysts.
Learn More
We have resources available to help you learn more about using LogicGem and general information which discusses how you can use decision table methodologies in your business.